Home Pricing Strategies 101

Written By: Mariko Baerg, REALTOR of Bridgewell Real Estate Group
If you're looking for a realtor to help you sell your home for the most, call me today! 
When it comes to selling a home in Greater Vancouver, the right home pricing strategy can make or break you. It's absolutely critical that you have a realtor that understands the market, the demand, and the best way to get the highest dollar for your home. If you price too high, you risk being on the market for too long and your home going stale, price too low and you risk leaving money on the table by giving buyers a perception that you are asking for below market value.
First, let's discuss how to find the market value of your home:
How to determine house value
When it comes to determining the market value of your home and what you should price it at, there are a couple factors that affect house value:
What comparable homes have sold for in the last 30-60 days
What comparable homes are currently listed for
Look at unsold homes in your neighbourhood
The positives and negatives of your property
The current market conditions and your target market
Recent renovations that you have done and their typical return on investment
While the above are market related factors that affect your house value, the efforts of your realtor are also a large determinant in whether or not you receive top dollar for your home. It's important that you hire a realtor that is an excellent communicator, negotiator, and proficient in online and offline marketing. The way that your home is marketed and the follow up strategies your realtor takes towards buyers is going to play a large factor in to the number of offers that you receive.
Your realtor will prepare a Comparative Market Analysis [also knows as a Competitive Market Analysis] that will summarize the above market factors that will determine the true market value of your home. From there, they will advise you of a best pricing strategy based on your real estate goals.
Home Pricing Strategies: 3 Different Options to Choose From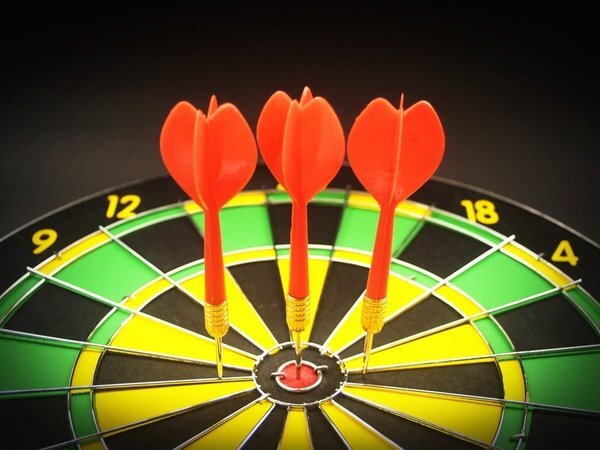 Now that you understand the basics of market value and how to determine house value, let's look at three common pricing strategies in real estate:
Pricing Strategy #1: Price Below Market Value
We've seen a lot of sellers price well below market value, which is why last year you saw so many "sold $200,000 above asking price" flyers in your mailbox and on the news. With this strategy, you generate a lot of interest on your home in the hopes that multiple Buyers want to make an offer on your house. The more offers you generate, the more pressure there is on the buyers to drive up the price of their offer. Usually this results in a quick sale, within 5-9 days or less, and will drive up the price of a home over the listing advertised price.
BUT… Warning: This strategy doesn't always work, and can backfire on you really quick. While this strategy is the best to achieve a quick sale, you may be leaving money on the table when it comes to the sales price. Some buyers just don't understand the difference between listing price and market value. Oftentimes if you have 7 offers, there will be at least 1 or 2 offers that have offered you the listing price or less. We find that this strategy works well in neighbourhoods/style of homes with a high demand and a low supply, and that are substantially renovated cosmetically. Hot neighbourhoods, houses with character and houses in great school districts have also done well with this pricing strategy.
If the multiple offers don't reach high enough to obtain market value, then you may be forced to accept an offer that is less than what you expected. As a seller using this strategy, you'll need to accept that it is possible that no one will show up on offer night. There are a number of buyers that do not want to participate in a multiple offer scenario, and you can go from 5 verbal offers to 0 in hand very quick strictly because they don't want to go in to some crazy bidding war. While you do have the option to increase the price significantly afterwards, the days on market does affect the perceived value of your home.
Don't price TOO low…. There are of course different levels to listing below market value. Personally, I do not mind [in some situations] listing 3%-8% below market value; however, I do believe that it is unfair to both the buyer and seller to list anywhere 10% below market value. We've seen lots of Buyers get disillusioned with the real estate market this spring, as they bid multiple times on houses they could never have afforded. They spent time, paid for home inspections and got emotionally attached to a house that was ALWAYS out of their price range, simply because the Seller listed it well below what it was worth. What's more, is it is extremely risky for the seller as it is uncommon for a buyer to offer hundreds of thousands of dollars above the listing price. Regardless of how many buyers offer on the property, the amount that actually offer market value when a home is listed well below is few, if not none.
Pricing Strategy #2: Price at Market Value
In today's market, where demand is high and supply is low for the majority of homes and neighbourhoods, pricing at market value Is a smart strategy to get a good price and sell quick. For it to work properly and generate multiple offers in the same way as pricing below market value [without the same risk], it's important that you hire a realtor that is educated in the market and mind-set of buyers, as well as an expert in online and offline marketing.
Pricing at market value means that in the worst case scenario where you receive 0 offers on your home on 'offer day', then as you move forward you can still negotiate for at least the listing price or close to it if the listing goes past the 9 day mark.
In the case that you only receive 1 offer on the 'offer day', then you're basically guaranteed the listing price and if your realtor is a great negotiator they will likely be able to negotiate for higher than list.
In the case that you have multiple offers, meaning 2 or more, then you'll end up receiving more than the listing price [and in this case more than market value]. When demand is high and supply is low for your property, then it's likely that even if you price at market value, that you'll end up with multiple offers and likely get anywhere between $5000-$20,000 above market value.
Another positive to this is that, as mentioned before, some buyers [and unfortunately some realtors] do not understand the difference between listing price and market value. If they are in a multiple offer scenario, all they will know is that they will have to offer above the listing price.
Pricing Strategy #3: Price Above Market Value
We see homes priced above market value all of the time. The reason for it varies, but whether it is an overly ambitious seller, an uneducated realtor, or a conscious strategy, the home always sits on the market for more than 10 days. [and most likely 30+]
There are a number of things to keep in mind before you decide to go with this strategy:
Buyers are usually only interested in a property in the first couple of weeks: After the 10-14 day listing period of a home, the property tends to go stale and buyers will disregard it. There is a worry that there is something wrong with the house, because in a hot market like this… why wouldn't it be selling? There's ample evidence out there that proves that properties that sit on the market because they are priced too high usually end up getting a lower price than they would have, had they priced at market value in the beginning.
Expect a price reduction and/or low ball offers: While it's not a bad thing to be optimistic, in real estate you always need to expect the worst and hope for the best. If you'd overpriced a home and it's been on the market for a couple weeks or more, you've almost completely removed your chances at multiple offers. Most buyers will think that if they do put an offer in, that they can negotiate the price and low ball you. If you don't receive any offers after an entire month, then you should be reducing your price.
The majority of buyers don't like to negotiate: Most buyers are more likely to walk away from a home than put in a low-ball offer and risk insulting the sellers. The majority of people are not natural born negotiators, and the high price is going to alienate a number of buyers.
It can be a lot of work to have your home on the market for so long: If you're living in a home and selling it, it can be a lot of work to always keep it clean and ready to show at a moment's notice. No strong cooking smells [which usually means consistently eating out], doing your bed every morning, washing all the dishes before you go to work, cleaning the countertops…. The list goes on and on and it gets old really fast.
—
Remember, pricing your home is dependent on the current market situations and the target market, as well as the time of the year you decide to sell. It is a moving target that is always changing for a variety of factors, and it's important that you hire a professional to advise you on a current home pricing strategy that will result in a top dollar sale.
Want to know more about home pricing strategies? If you're thinking of selling your Vancouver [and surrounding areas] home and are looking for a market evaluation, we'd be happy to give you an idea of how much your home is worth and discuss various pricing strategies with you. Call 604-765-0376 to set up a free market evaluation. Prefer text? 604-319-0200.  or email mariko@bridgewellgroup.ca
Need to make sure your home sells quickly and for the most? We have you covered.
Our pricing guidance
will help you have
more buyers
viewing your home. 
We're experts at pricing strategically and determining market value. With Bridgewell's unparalleled marketing plan we're determined to sell your home effectively and efficiently. The only question is, will it be your home?
OTHER POSTS YOU MIGHT BE INTERESTED IN…
Do you like our blog?
Sign up for our newsletter to get tips, stats and market updates sent to your email!