Preparing Your House for Sale for High ROI
How to Save Money When Selling Your Home


Written By: Mariko Baerg, REALTOR of Bridgewell Real Estate Group
If you're looking for a realtor to teach you how to prep your home for sale, call me today! 
Getting ready to put your house up for sale? The majority of home sellers nowadays are just looking for the most amount of money – aka the highest return on investment (ROI) – that they can possibly receive. Before you bring out your wallet, you should ask yourself these 6 questions to ensure that you get the highest ROI for your home sale. This blog brushes on the easiest ways to save money when selling your home and will help you come out on top!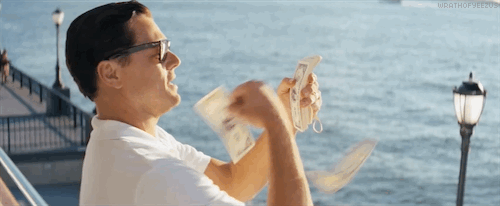 Who is your buyer and what are they interested in?
In all things sales and marketing, you'll need to know who your target market is. Is it mostly first time home buyers? Flippers? Retirees? A Growing Family? Different things matter to different buyers and you and your realtor will need to find out what is most important to them before you start prepping your house for sale. For example, there's no sense in spending $15,000 for a full kitchen renovation when your target buyer is a flipper that is planning on gutting the whole house. Pay attention to the type of demographic in your area and base your money spending/home prepping decisions off of that information.
How important is staging to your space?
Staging can work miracles, especially for a vacant property with no furniture, and we've seen it literally entirely transform homes. Lighting makes all of the difference to a dull room and brings out brightness and colour. Additionally, if there are some 'strange' or 'undesirable' features in your home a strategically located accessory can distract people from noticing. While staging isn't cheap [especially for larger homes], we've seen it add tens of thousands of dollars to a sales price when done properly. Assess how hot your market is, assess the sales prices for staged vs. unstaged homes in your area, and determine whether it will attract your target market more before you spend any money on it.
Will a thorough clean improve your ROI?
The answer for this question is always yes – a thorough clean will improve your ROI. If you don't feel like doing it yourself, then hire a professional cleaner to sweep through the important parts of your home that need the most work. The kitchen, bathrooms, and bedrooms are always large focal points when viewing a home so pay attention to those first. Make sure to clean the floors and carpets, clear the countertops, windex the windows, and scrub the tub and sinks. You can only make a first impression once, and the more the buyer feels that you take care of your home the more likely they are to waive an inspection subject.
Pro tip: Don't forget to keep it clean during showings! It's not just a one time clean, you'll need to make sure the dishes are done, countertops are clean, and beds are made everyday before you leave.
Should you renovate before listing?
Do you need to put on that new roof? Should you renovate the kitchen? Should you update all your carpets and put new laminate or hardwood in? Do you need to swap your white appliances out for stainless steel? The list of potential renovations goes on and on, and in the majority of cases you should not expect a 100% return on investment when it comes to renovations. However, the places that will usually have the highest return on investment is a renovated kitchen and bathroom. Refer back to your target market and what renovated homes vs. outdated homes are selling for in your area.
How is timing going to play in to everything?
You'll have to think about the timeline of the renovations, cleaning, or potential return on investments that you'll be completing. Is the timing of those tasks going to take you in to a different market? Real estate in Vancouver is largely seasonal, so if all the reno's take 2 months to complete and you move from middle of summer to the fall then you may decrease the ROI and you'll probably be better off getting on the market sooner, without the fixes.
What is included in your listing realtor's commission?
In real estate, if you choose the right realtor based on experience, education, & communication/marketing/negotiation skills then they'll most likely be your highest return on investment. When you sell with Bridgewell, you receive access to our MLS Platinum Plus Program which is an all-in-one commission with all inclusive team of realtors handling real estate marketing, sales, negotiation, and services. To learn more about selling with Bridgewell and how we help our clients get top dollar, check out our Sell with Bridgewell page.
—
For more information, check out our related article on the Cost of Selling a Home.
If you're thinking of selling sometime in the near future, you'll need to make sure you receive the expert advice that you need. We hope that this blog is a good start for learning about preparing your house for sale for high ROI. Bridgewell's team of educated and experienced professionals are here to help you achieve your real estate goals. Call us at 604-765-0376. Prefer text? 604-319-0200 or email [email protected] to start a conversation.
Need to make sure your home sells quickly and for the most? We have you covered.
Do you want more buyers
viewing your home?
With Bridgewell's unparalleled marketing plan we're determined to sell your home effectively and efficiently. The only question is, will it be your home?
OTHER POSTS YOU MIGHT BE INTERESTED IN…
Do you like our blog?
Sign up for our newsletter to get tips, stats and market updates sent to your email!